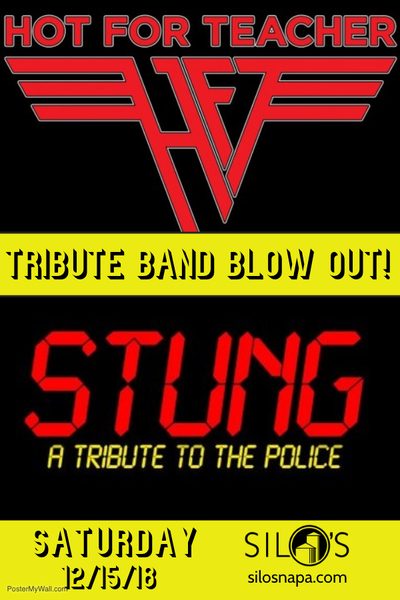 Stung
15
Dec
2018
Napa, CA
Formed in 2002, this band has toured the world and has been voted the Bay Area's Best Cover Band.
Some say they are single-handedly responsible for the Police reforming and reliving some of their former glory, which until then had been reserved by Stung.
Stung is featured on the early bill at 7:00pm followed by HOT FOR TEACHER at 9:30pm.
These are 2 separate showcase events!
Tribute Band Blowout! Two great bands, one great night!
7:00pm – Stung – Tribute to The Police & Sting $20 – $25
9:30pm – Hot For Teacher – Tribute to Van Halen $20 – $25
Use Promo Code TRIBUTE when purchasing BOTH shows, and receive $10 off!