Last week's NAMM Show in Anaheim was a blast! The HFT fellas flew down to SoCal to walk the floor and speak to their vendors at the Anaheim Convention Center.
"As usual, we weren't there longer than 10 minutes before we ran into a number of good friends and fellow musicians.", says Randy.
He continues, "I am always amazed at how well-represented our home base of the San Francisco Bay area is at NAMM."
Knowing the schedule of artist, I decided to introduce HFT's new powerhouse bassist and high harmony master, Matthew "Brooks" Lundy to the OG in OC, Michael Anthony. I also received an ear to ear grin from him when I mentioned our addition of Van Hagar hits to our "Rock-n-Roll Road Show"!
Later that evening HOT FOR TEACHER was back on the familiar stage – the headlining slot for 4,000+ fans of the mighty Van Halen.
"We rocked that house for sure!", exclaimed Randy. "See you all next year for sure!"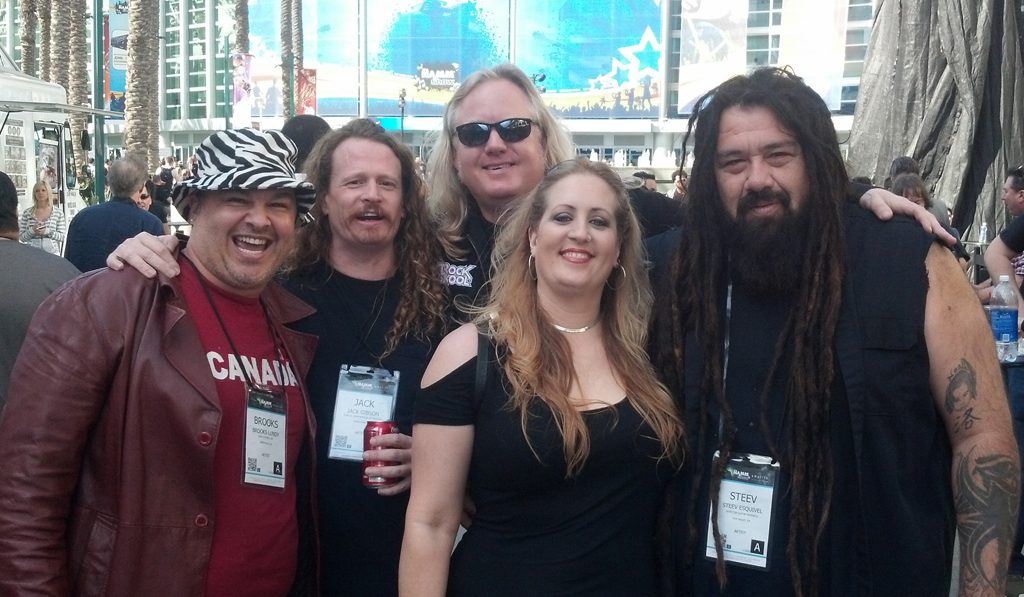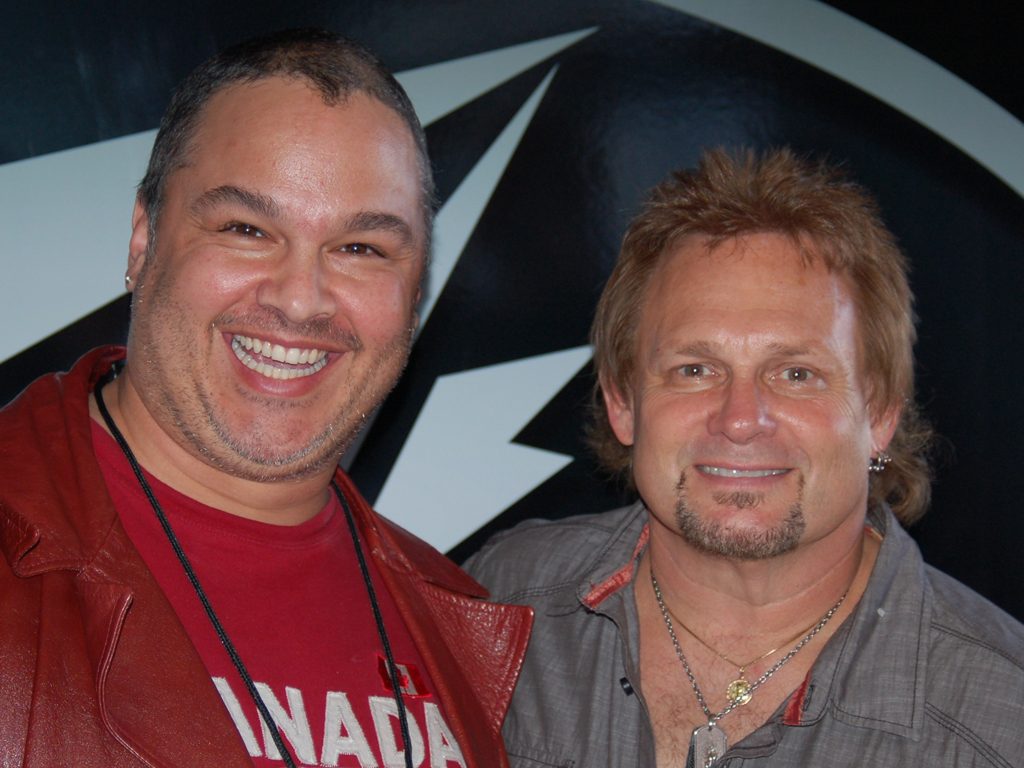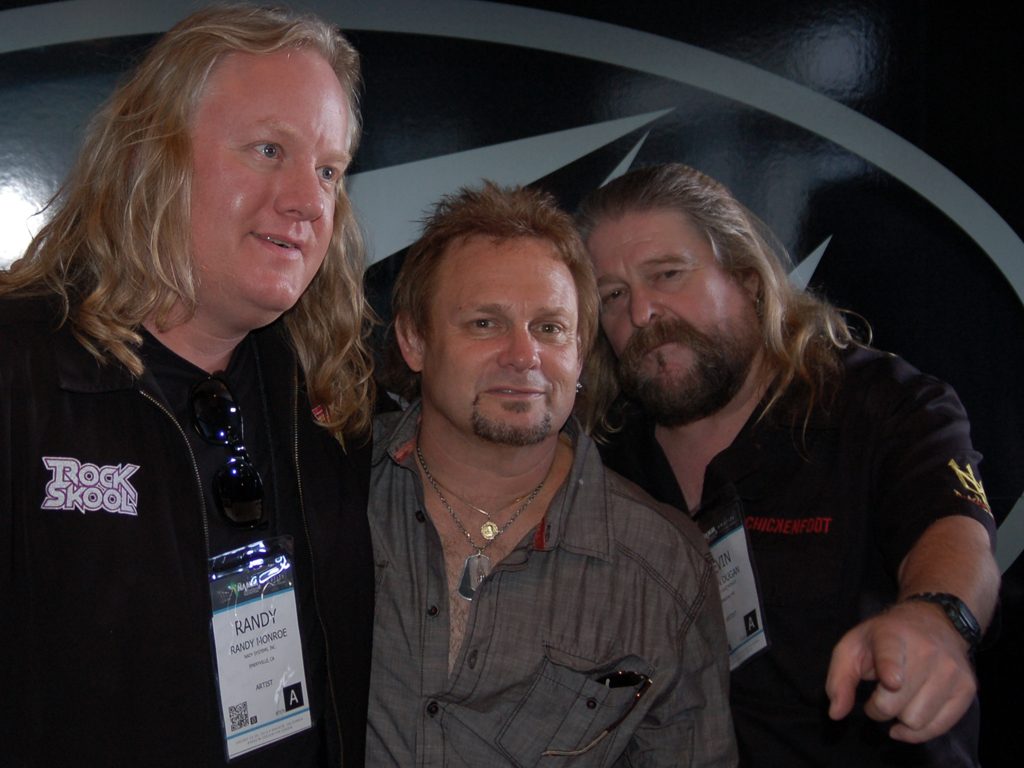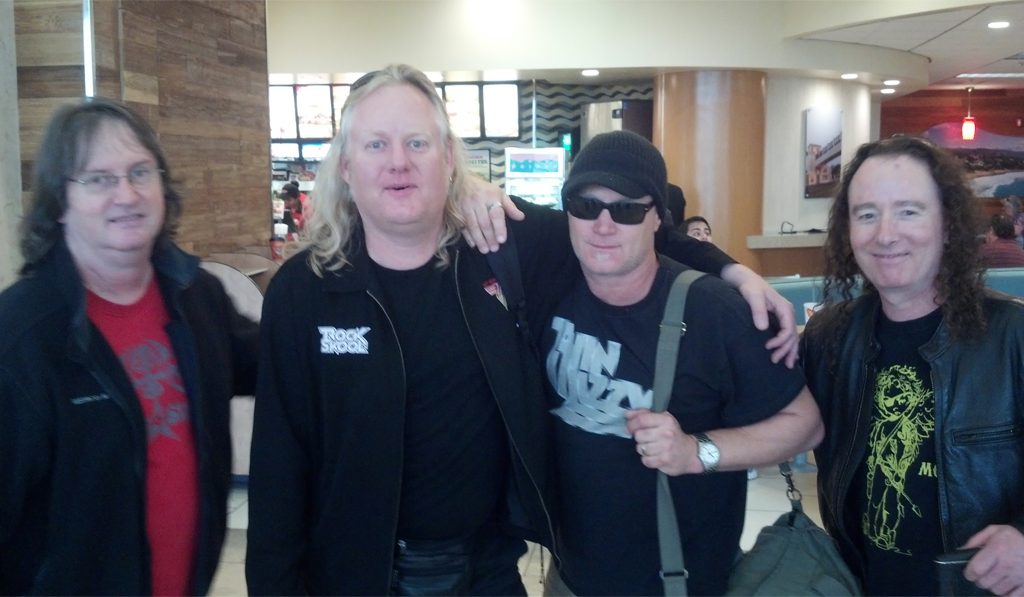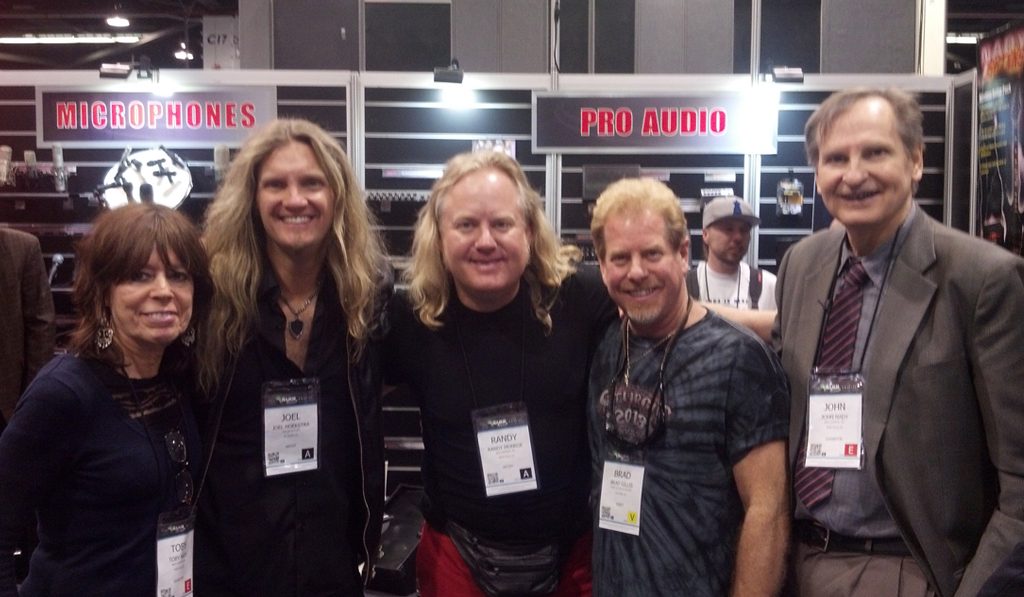 ---