Mill Valley, California – June 20th, 2014 – This Friday night was a special success for the band HOT FOR TEACHER and Liza Cozad-Lauser, wife of David Lauser (drummer for Sammy Hagar's band The Wabos). The show took place at Sweetwater Music Hall located at 19 Corte Madera in Mill Valley, California. Proceeds of this 21+ event were donated to help cover the costs of treatment for Liza, who suffers from a rare inoperable brain stem tumor called Diffuse Intrinsic Pontine Glioma (D.I.P.G.), a cancer tumor that is typically only found in children between the ages of five and twelve years of age. A rare condition in adults, D.I.P.G. has been estimated to be diagnosed in twenty adults each year.
The show was so awesome that David Lauser himself posted his thanks to everyone via his Facebook page:
"The Benefit Concert For Liza Was A Great Success!!! I want to thank everyone for pulling together with all your love and support for Liza! The band, "Hot For Teacher", guest musicians, our friends and family and all the fans …what a great night! When HFT asked if they could do a show for Liza, I was really blown away…I had no idea everything would come together so fast. Thanks again for a great night of music and a lot of love!"
The first benefit show, called Liza 1.0, was put together by Sammy Hagar in February of 2014 and it had raised such a huge amount of awareness and attention that it prompted Governor Jerry Brown to request that the state of California urge the FDA to allow Liza to have access to a new experimental treatment.
The new event's organizer, Randy Monroe, said, "When Liza 1.0 happened in February, I really wanted to attend, but we (HFT) were in Honolulu, Hawaii for my #49 birthday party. The Sweetwater called and offered us the June 20th date and I inquired about making it another fund-raising benefit for the Lausers. I felt it was just the right thing to do!"
Many friends and great Special Guests appeared to make the June event a fun and jam-packed evening. Brad Gillis (Night Ranger & Ozzy), Josh Ramos (Elan/The Storm), and David von Holder (RockSkool) helped make this special night of music generate a lot of money for the Lausers. Tim Jeffreys, the Program Director for 107.7 The BONE, emceed for the show and kept the audience engaged.
The concert also incorporated an onsite Silent Auction of collectible rock memorabilia from David Lauser (drummer for The Wabos), Michael Anthony (original VH bassist), and webmaster Brad Starks (VH, Anthony).
HOT FOR TEACHER extends their deep gratitude to all who joined in to help lend their support and talent.
The event organizers and the Lausers also send a big "Thank You!" to everyone, including The Sweetwater as well as Bob & Kim Hammer ("Have a Ball") who helped make the night and the auction a huge success.
Links:
Liza's Path to Wellness
HOT FOR TEACHER Event – Sweetwater Music Hall – 6/20/14
Sammy Hagar's Drummer David Lauser On His Wife's Brave Cancer Fight
Fans are encouraged to visit Liza's website to voice encouragement.
Cards and letters of support can be sent to the following address:
David & Liza Cozad-Lauser
936B Seventh St. #235
Novato, CA 94945
All Photos by Eleni W. Ross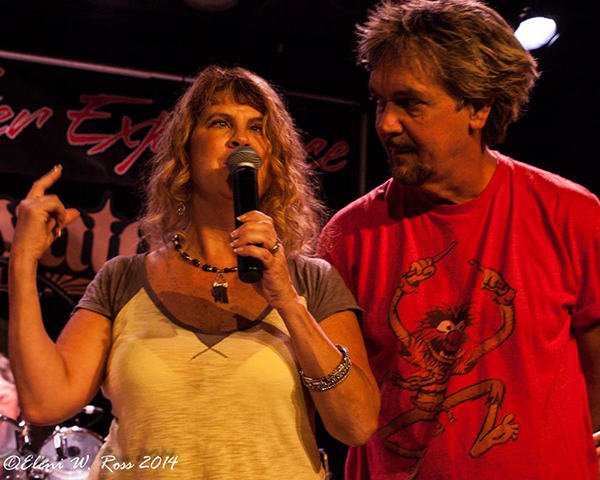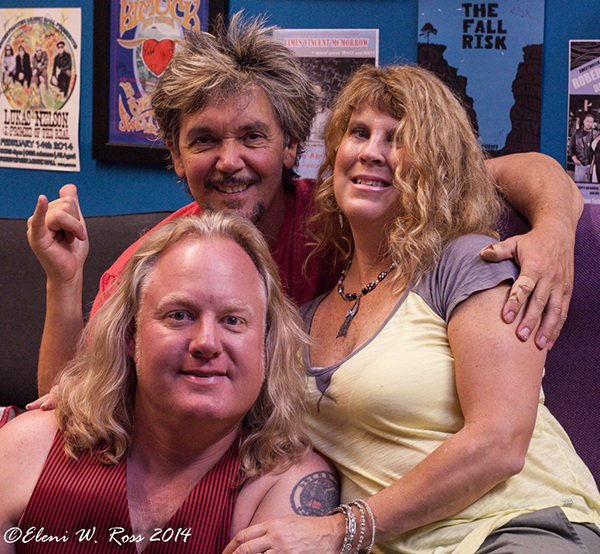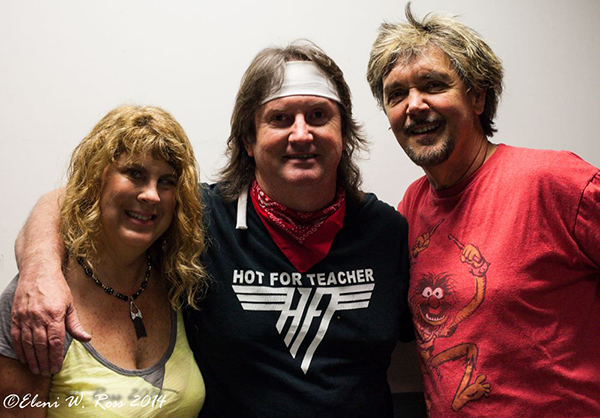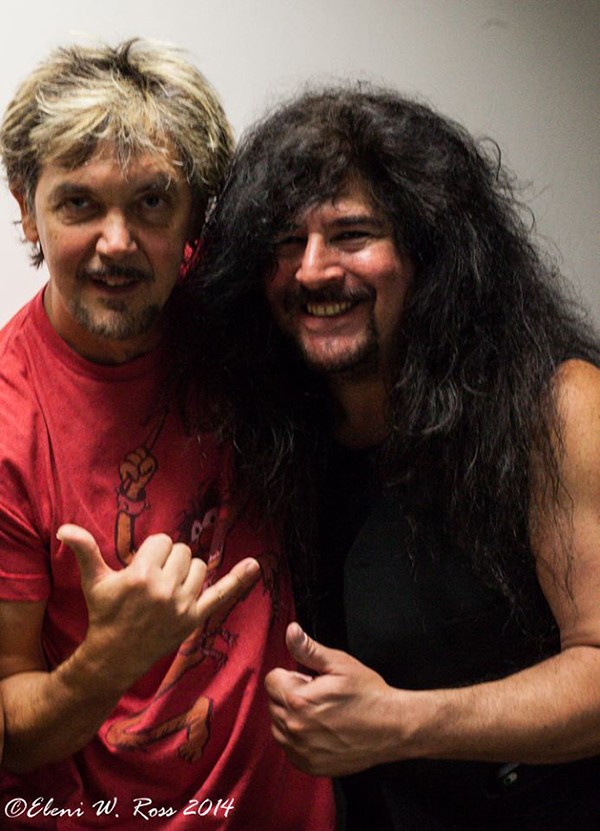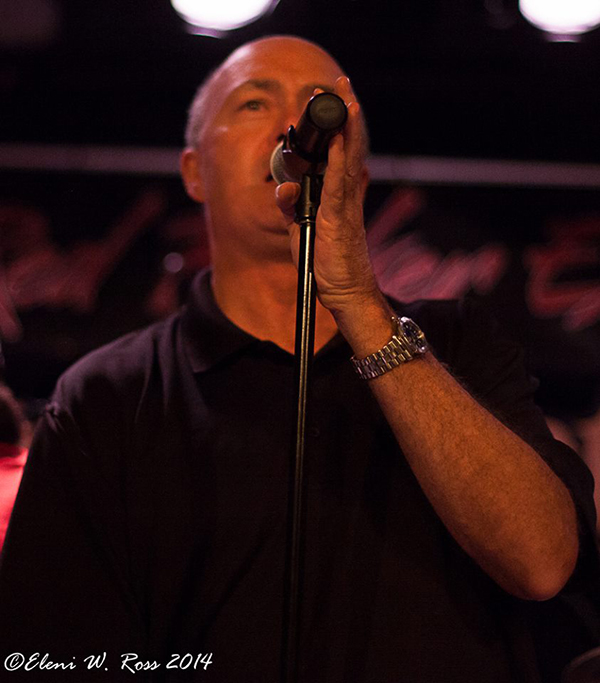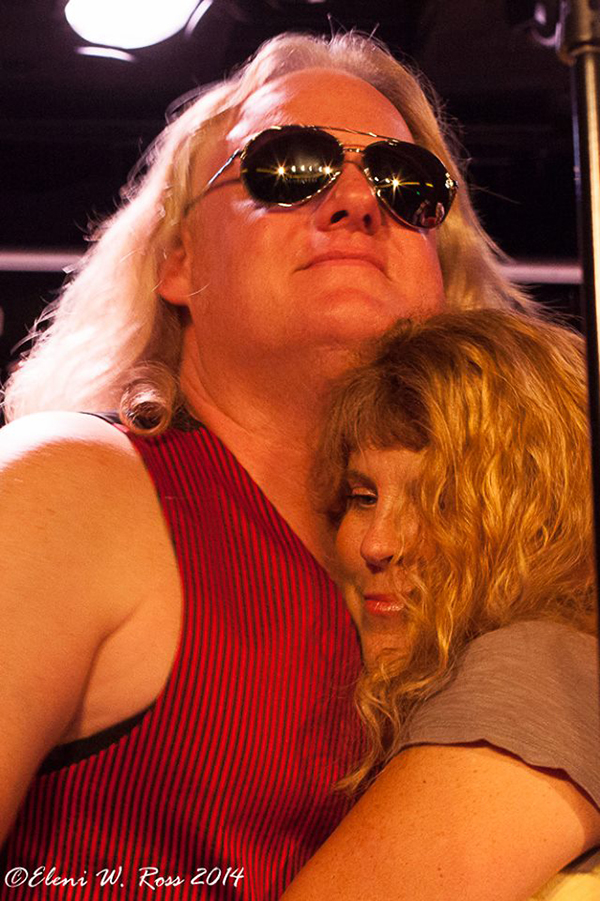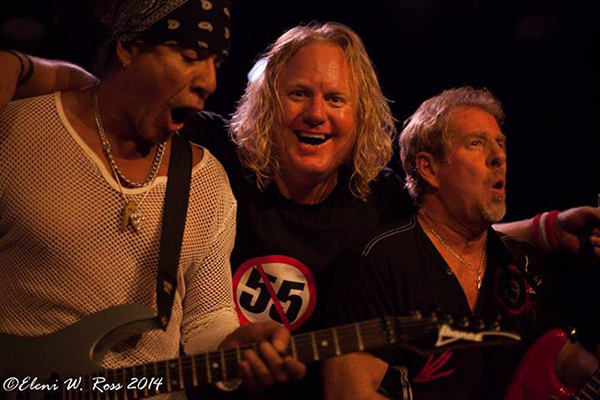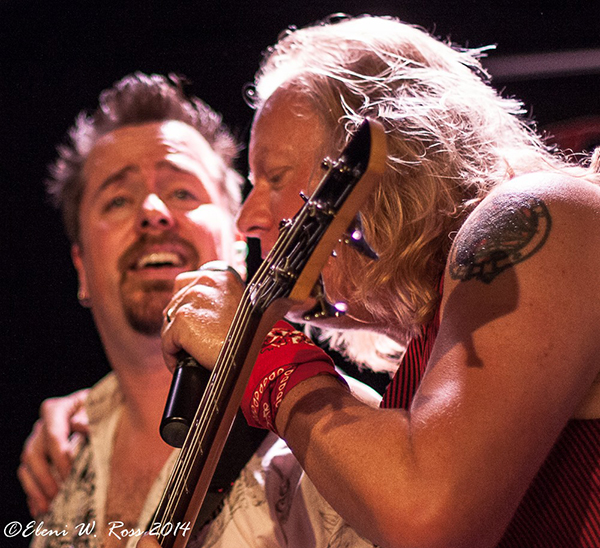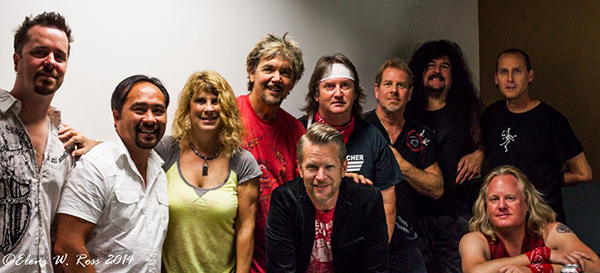 ---